BESPOKE CRAFTWORK FROM MAORA CERAMIC©
At Maora Ceramic© we work with natural clay using age-old techniques to create carefully crafted soulful products that reinterpret the ceramic arts. Our studio-workshop is a creative space in which a team of craftsmen who are passionate about ceramic design customised bespoke pieces. We reclaim the beauty of ordinary spaces while upholding traditions to create pure terracotta items that flee from perfection and evoke the origins of pottery.

"Tradition, earth, work… art"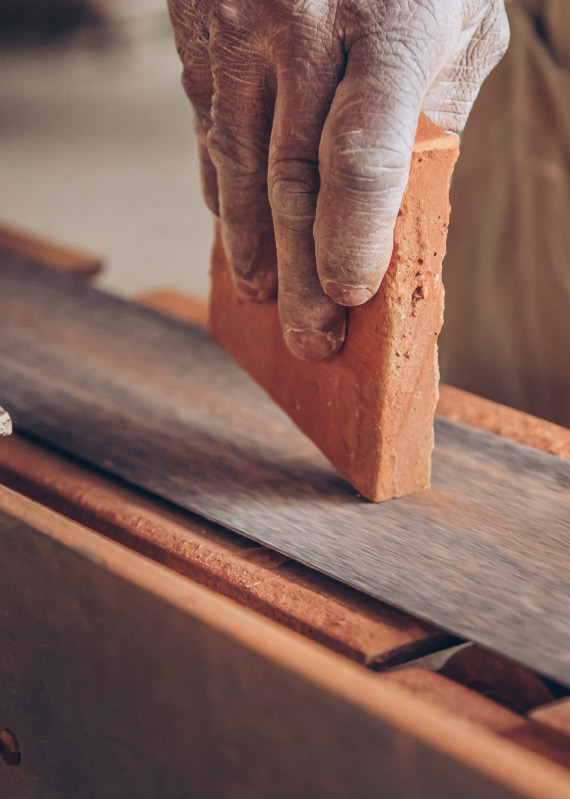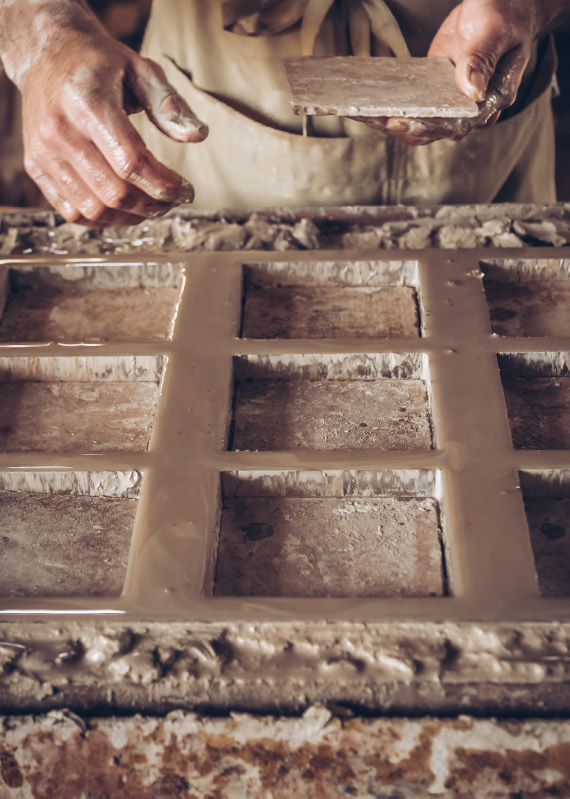 Each project we undertake receives personalised and independent attention to create each component piece by piece. The result is a unique work of art with outstanding beauty and traditional character that will never be repeated.

We view our products as unique works of art. We take great care over their packing and organise the best possible transportation service on a par with the quality of the products themselves. What matters most is that our customers get exactly what they are looking for.

Our experts have in-depth knowledge of the latest chromatic trends and are adept at realising every nuance of a project through a unique selection of colours with matte, gloss, semi-translucent, solid or metallic enamel finishes.

We manufacture environmentally friendly terracotta tiles. We strive to reduce our impact on the natural environment by reusing liquid waste and other material from the enamelling process, as well as solid waste from the clay, which we reintegrate into our production process.
We achieve ceramic excellence
with unique works of art