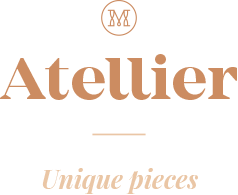 Our factory-workshop has a team of designers, master craftsmen and professionals with expertise in ceramics who are fully capable of interpreting the needs of our customers through their artistic sensitivity. Spectacular collaborations often arise with architects and designers on many of our projects, with whom we work hand-in-hand from the moment they start conceptualising the spaces.
We first produce designs on paper, either by hand or using the help of a computer, and then our highly experienced decorators transfer those designs onto the tiles. The enamel is applied with a varied use of specific techniques to transform the tiles during the firing process into incredible pieces of traditional ceramic with intense and vibrant colours. We have extensive experience in working on private homes but also on singular projects in which the design itself defines the space, such as boutique hotels, outlets for international brands, monuments and palaces.
The stages of a commission
Idea
The first stage involves listening to the creative approach brought to us by our customers, understanding their needs and wishes.

Development
Our designers then take things a step further, interpreting the commission and offering a number of possibilities that transcend the customer's imagination through various options.
Sometimes we start by customising one of our own designs and other times we create something entirely new based on the customer's wishes.

Production
Once a decision is made on the concept, we move over to the testing stage until we come up with the desired tiles. These then go into production using ancestral techniques in our century-old ovens. The pieces are then delivered once they are ready.